Prefabrication is the practice of assembling components of a product in an off-site facility, and transporting complete assemblies or sub-assemblies to the construction site where the product is to be located for final installation. Prefabrication allows us to break the total project down into smaller pieces. In doing so, we're able to preassemble components to the project in our prefabrication shop in North Jay and deliver the components to the jobsite for quick and efficient installation. Rather than approach the project as one big monumental task, breaking it down into palatable portions fosters heightened coordination and collaboration, ultimately resulting in a more efficient and effective construction process.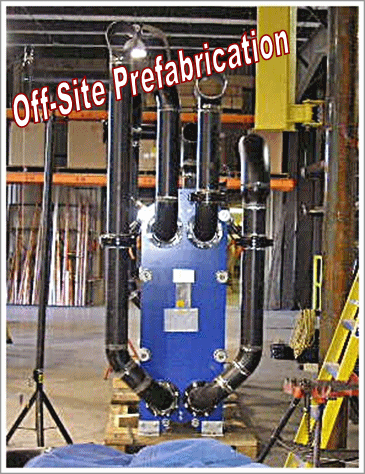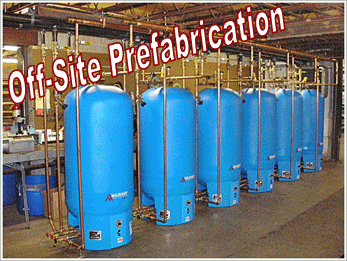 ---
Over the past 7+ years, we have worked diligently to evolve our Prefabrication capabilities to best accommodate our client's needs and desires. Through intense upfront planning and coordination, we're able to preassemble several aspects of the mechanical package and deliver to the jobsite for quick and efficient installation. The image example above shows the total project broken down into three pieces. The three pieces are prefabricated in our shop in North Jay and delivered to the jobsite for quick and efficient installation.
"Prefabrication Fosters Heightened Preplanning and Coordination Efforts"
---
Prefabrication Advantages: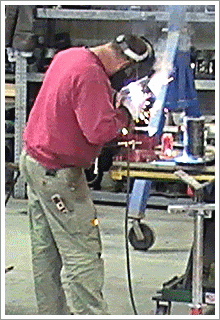 Optimal Weather Conditions


A Shop Layout Optimized For Production


Promotes Collaboration, Coordination & Cooperation


Minimizes Onsite Crew Sizes


Minimizes Onsite Waste


Reduces Jobsite Theft


Efficient Material Storage & Control


Standardized Work Procedures


---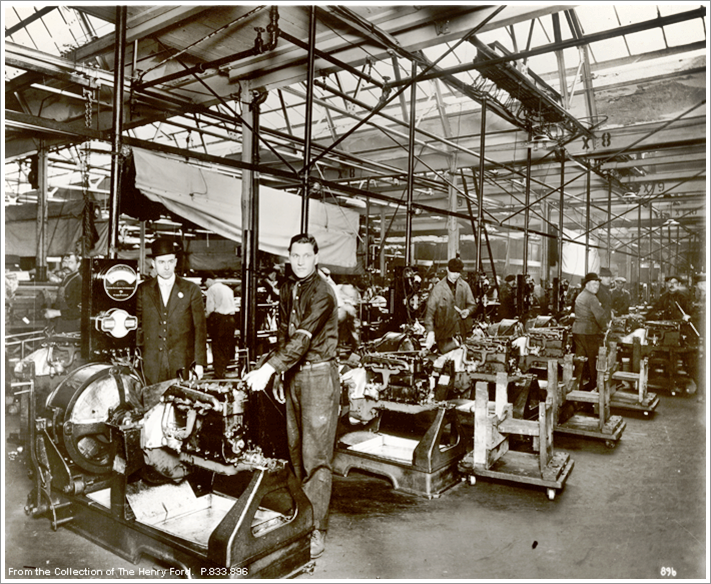 Prefabrication History: The construction industry is evolving towards utilizing LEAN Construction practices within an Integrated Project Delivery Format. LEAN practice stems from Toyota's manufacturing model that seeks to maximize the use of resources while minimizing subsequent waste. Integrated Project Delivery methodology seeks to engage the project team in a collaborative format during the preconstruction phase of the project. In doing so, the project is able to experience critical efficiency gains by working through disputes before rather than during the project.

The picture to the right shows an assembly line in an early Ford Motor Company manufacturing facility. Henry Ford's assembly line concept set the foundation for the Prefabrication model. Working in a systematic manner fosters optimal quality control. 'Poka-Yoke's are integrated into the system to assure steps are not and cannot be skipped and or overlooked along the assembly line. This allows top quality sub-assemblies to show up to the jobsite for quick and efficient final installation.